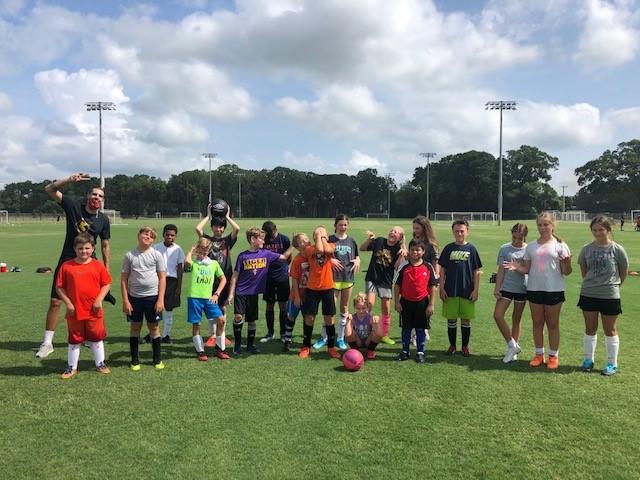 Southside Youth Soccer will be hosting Two 5-day Summer soccer camps at St. Julien Park, Broussard and at Youngsville Sports Complex.
The camps will give participants a chance to learn new skills and perfect old ones in a fun and exciting soccer camp setting ran by the professional Dynamo Juniors staff.
June 14-18 @ St. Julien Park, Broussard
July 12-16 @ Youngsville Sports Complex
Programs offered will be;
Dynamites - U4 to U6 (2017, 2016 & 2015s), 9am-10:30am - $65
Half Day - U7 to U14 (2014-2007), 9am-12pm - $110
Full Day - U9 to U14 (2012-2007), 9am-3pm - $160
Early drop off (8am) and Late Pick Up (1pm Half, 3:30pm Full) are available at additional cost. Please note that Early & Late services are not available for Dynamites.
Early Drop Off (8am drop off) Additional $15/week
Late Pick up (1pm or 3:30pm) Additional $15/week
Early and Late combo- Additional $20
Deadline to register is July 8th  - after which a Late fee will be applied. $10 for dynamites/half day, $15 for full day.
Any questions contact camps@southsideyouthsoccer.com